Welcome to Canadian Domestic Homicide Prevention Initiative
Canadian Domestic Homicide Prevention Initiative
Domestic homicides account for 1 in 5 murders in Canada. Each province and territory is involved in learning from these deaths through domestic violence death review committees, coroners' investigations, inquests, inquiries or research studies. 

The Canadian Domestic Homicide Prevention Initiative (CDHPI) is a knowledge hub for this information to help inform promising practices in homicide prevention. In particular, the CDHPI is focused on identifying emerging risk assessment, management, and safety planning strategies. The CDHPI has produced a clickable map to highlight this work in each jurisdiction.
The Canadian Domestic Homicide Prevention Initiative with Vulnerable Populations (CDHPIVP) is a five-year SSHRC partnership grant (2015-2020) that explores the unique needs of Indigenous, immigrant and refugee, rural, remote, and northern communities, and children exposed to domestic violence.
---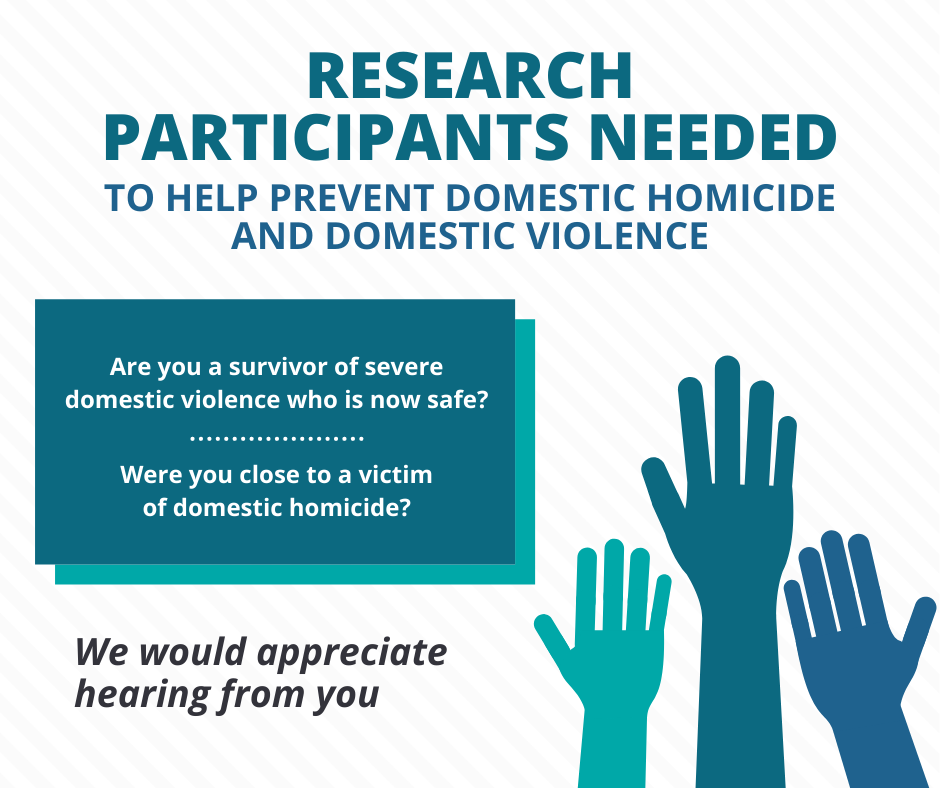 In The Spotlight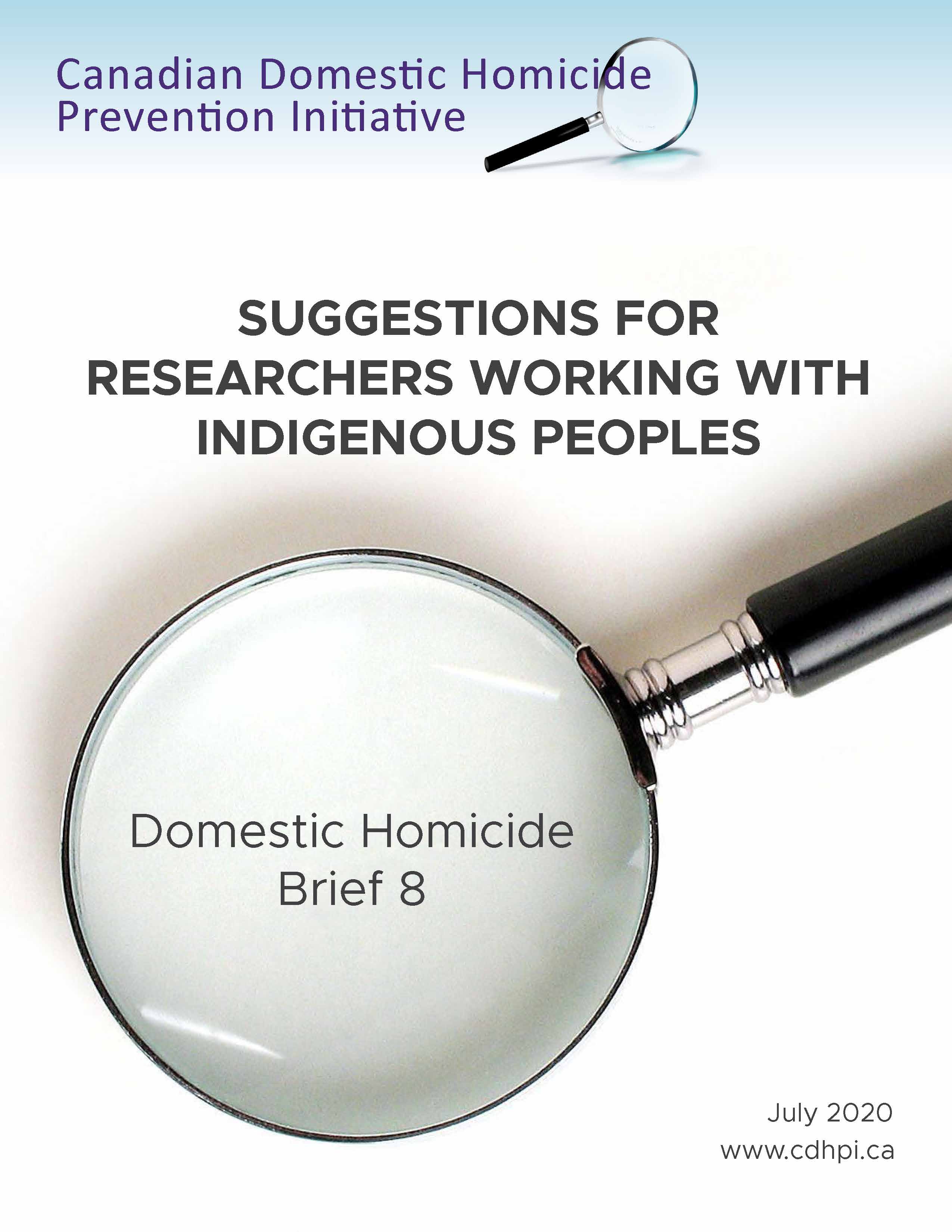 1. Brief 8: Suggestions for Researchers Working with Indigenous Peoples
The Canadian Domestic Homicide Prevention Initiative with Vulnerable Populations presents its eighth brief, "Suggestions for researchers working with Indigenous peoples." Within this brief, Cathy Richardson identifies and dispels myths about Indigenous people, and provides context for how to work collaboratively with Indigenous people when conducting research instead of making Indigenous people the topic of research.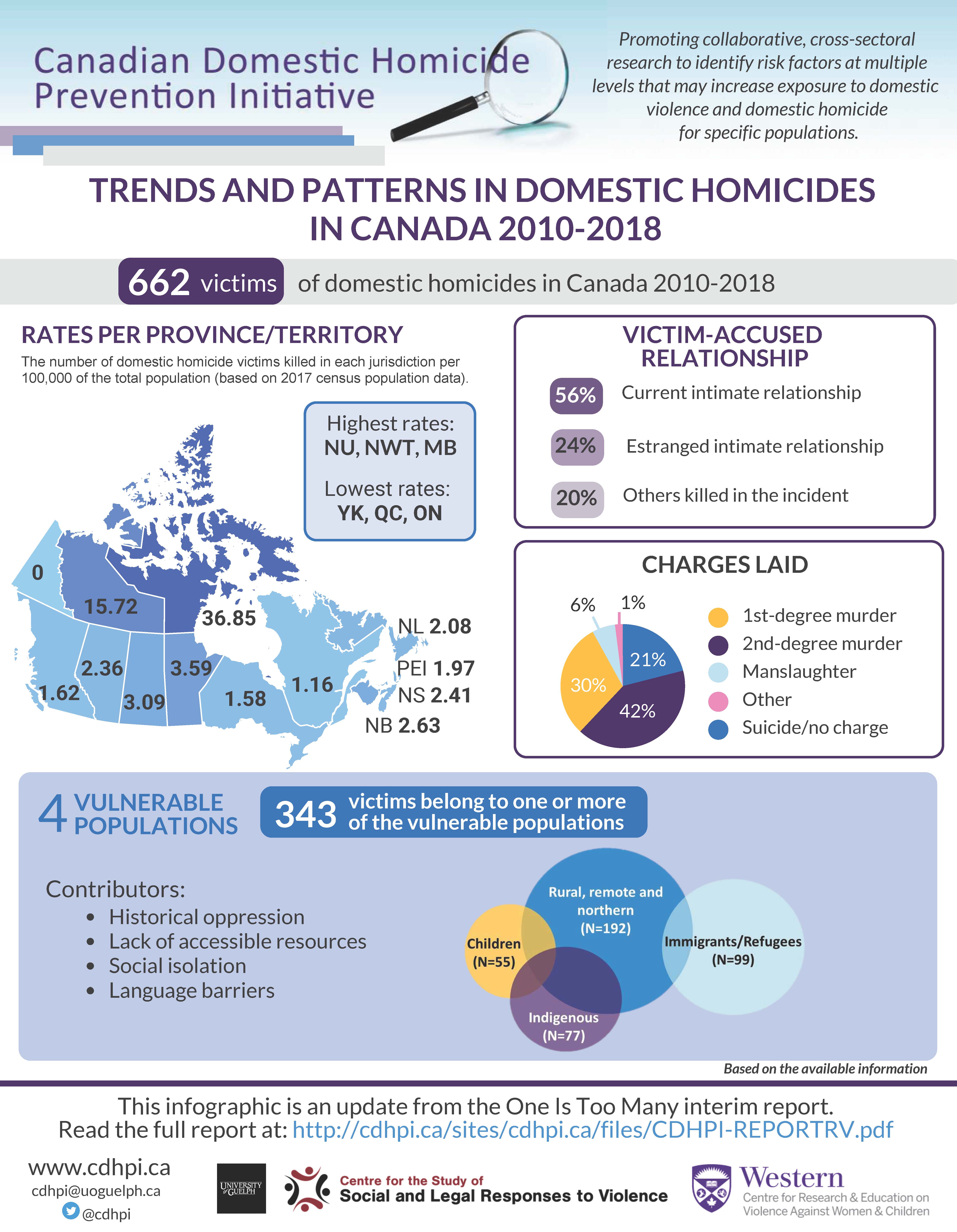 2.  PRESS RELEASE - 25 September, 2019: Canadian researchers, community collaborators launch study to learn from survivors and those left behind to enhance domestic homicide prevention
View Press Release and accompanying 5 infographics - one total sample, one for each group.
3.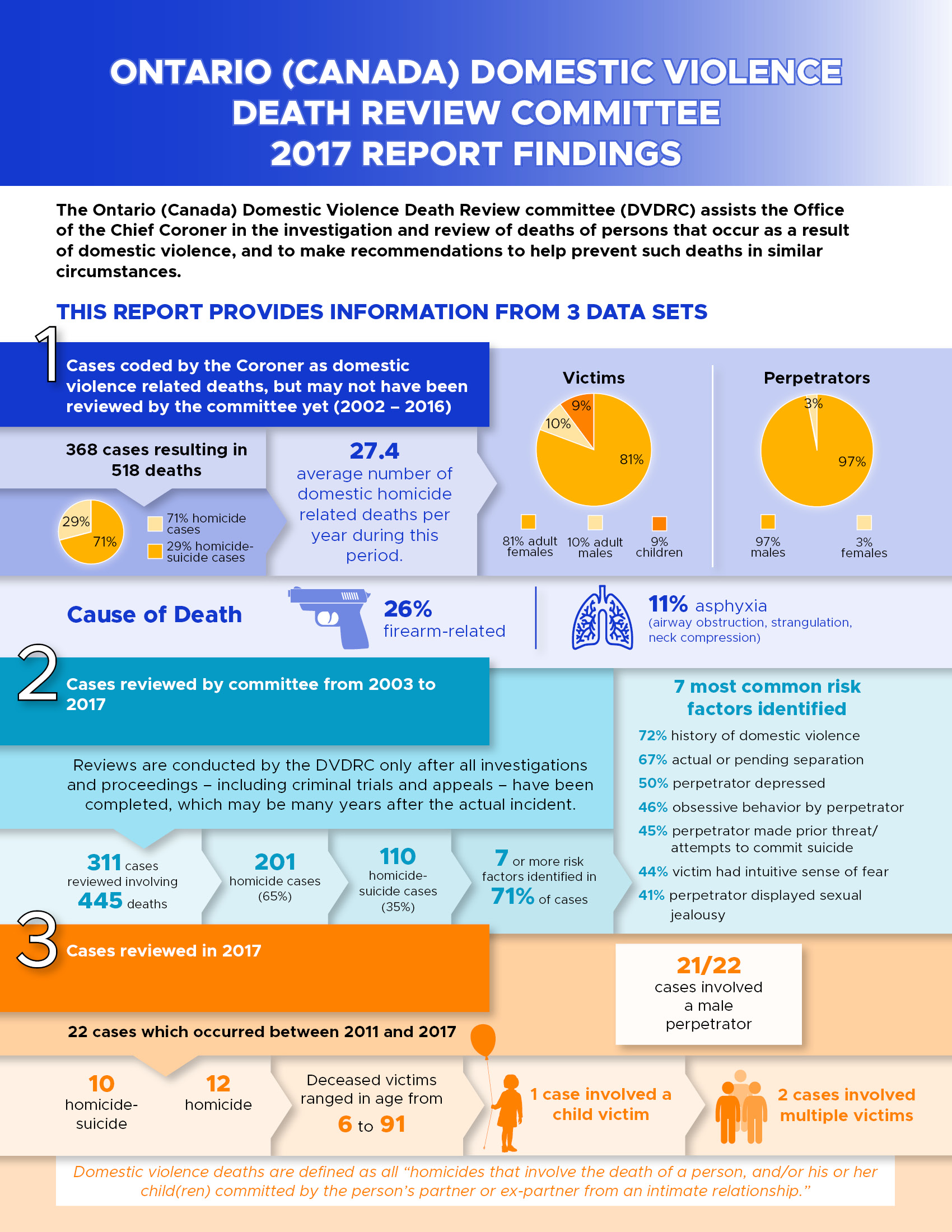 Ontario Domestic Violence Death Review Committee 2017 Report Findings Infographic
View the Infographic in PDF format
View the Infographic inn JPEG format - Page 1  |  Page 2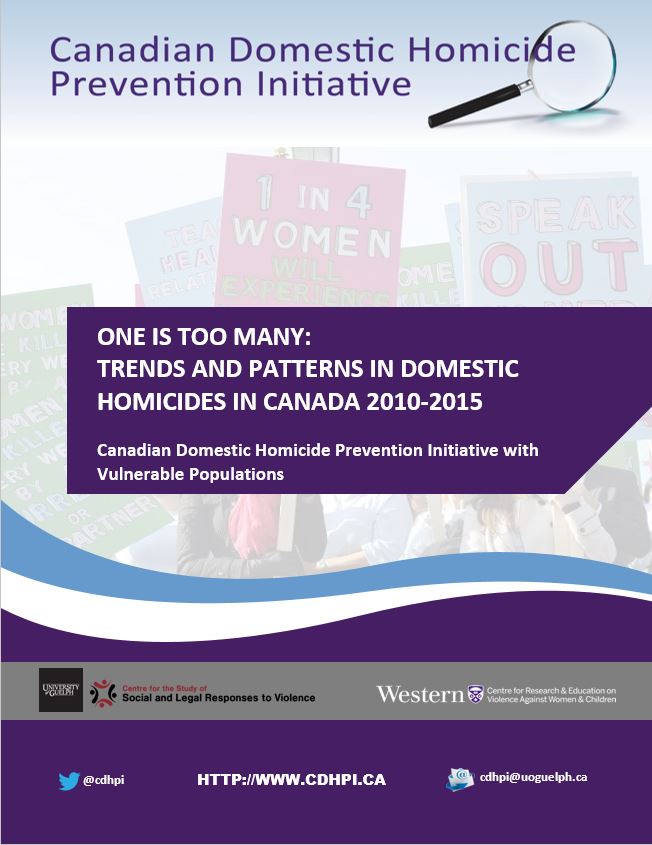 4.  One is too many: Trends and Patterns in Domestic Homicides in Canada 2010-2015
This report documents the number of domestic homicides in Canada between 2010 and 2015 based on court and media reports and focuses on four vulnerable populations (Indigenous; rural, remote and northern; immigrant and refugee; children killed in the context of domestic violence) that appear to be at greater risk  of domestic homicide due to historical oppression and/or lack of resources because of isolation through factors such as geography, language, culture, age and poverty.
View ENGLISH PDF Report
View FRENCH PDF Report
---
No front page content has been created yet.