A core part of the Canadian Domestic Homicide Prevention Initiative with Vulnerable Populations (CDHPIVP) is knowledge mobilization. Over the course of the five-year SSHRC funded project, project updates and research findings will be shared through various platforms such as conferences and webinars, online training modules, public education campaigns, social media platforms, and e-bulletins and newsletters. 
Resources, newsletters, and recorded webinars produced as part of the CDHPVIP will be posted here as they become available.
You can also visit "Resources & Initiatives" in the menu bar to learn more about Canadian Initiatives related to domestic homicide prevention and about domestic violence death review committees. 
Domestic Homicide Briefs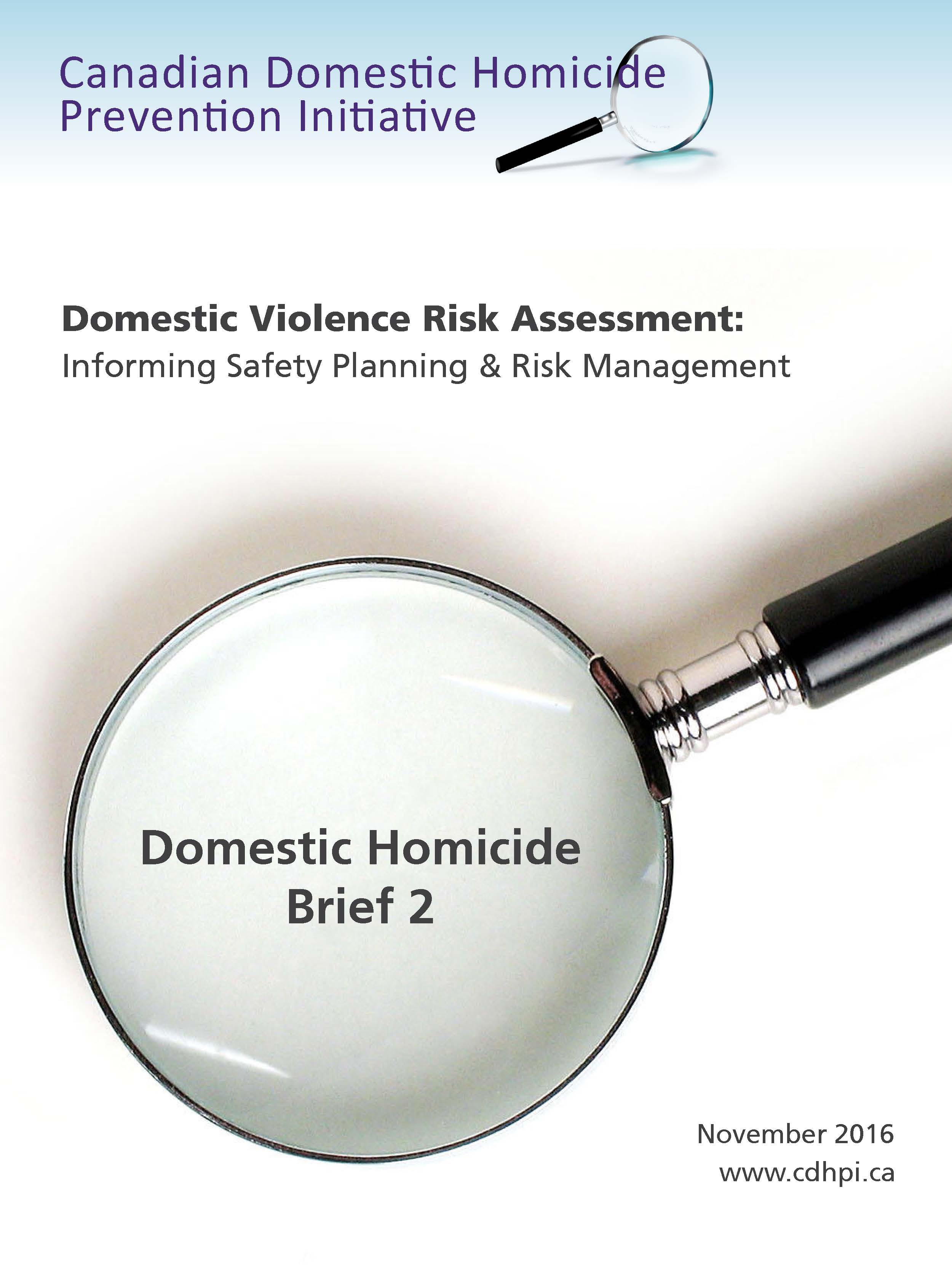 Brief 2: Domestic Violence Risk Assessment: Informing Safety Planning & Risk Management
This is the second Brief in the Domestic Homicide series of the Canadian Domestic Homicide Prevention Initiative with Vulnerable Populations (CDHPIVP). This Brief describes domestic violence risk assessment including the reasons for conducting assessments, the nature and kind of risk assessment tools, best practice in domestic violence risk assessment, predictive validity of tools, and the importance of victims' perceptions of risk. The Brief indicates how domestic violence risk assessment informs risk management with offenders and safety planning with victims/survivors. Finally, the Brief outlines domestic violence risk assessment with particular vulnerable populations.
View plaintext webpage version
View Printable PDF version
En français : L'évaluation des risques de violence familiale : Pour mieux orienter la planification de la sécurité et la gestion des risques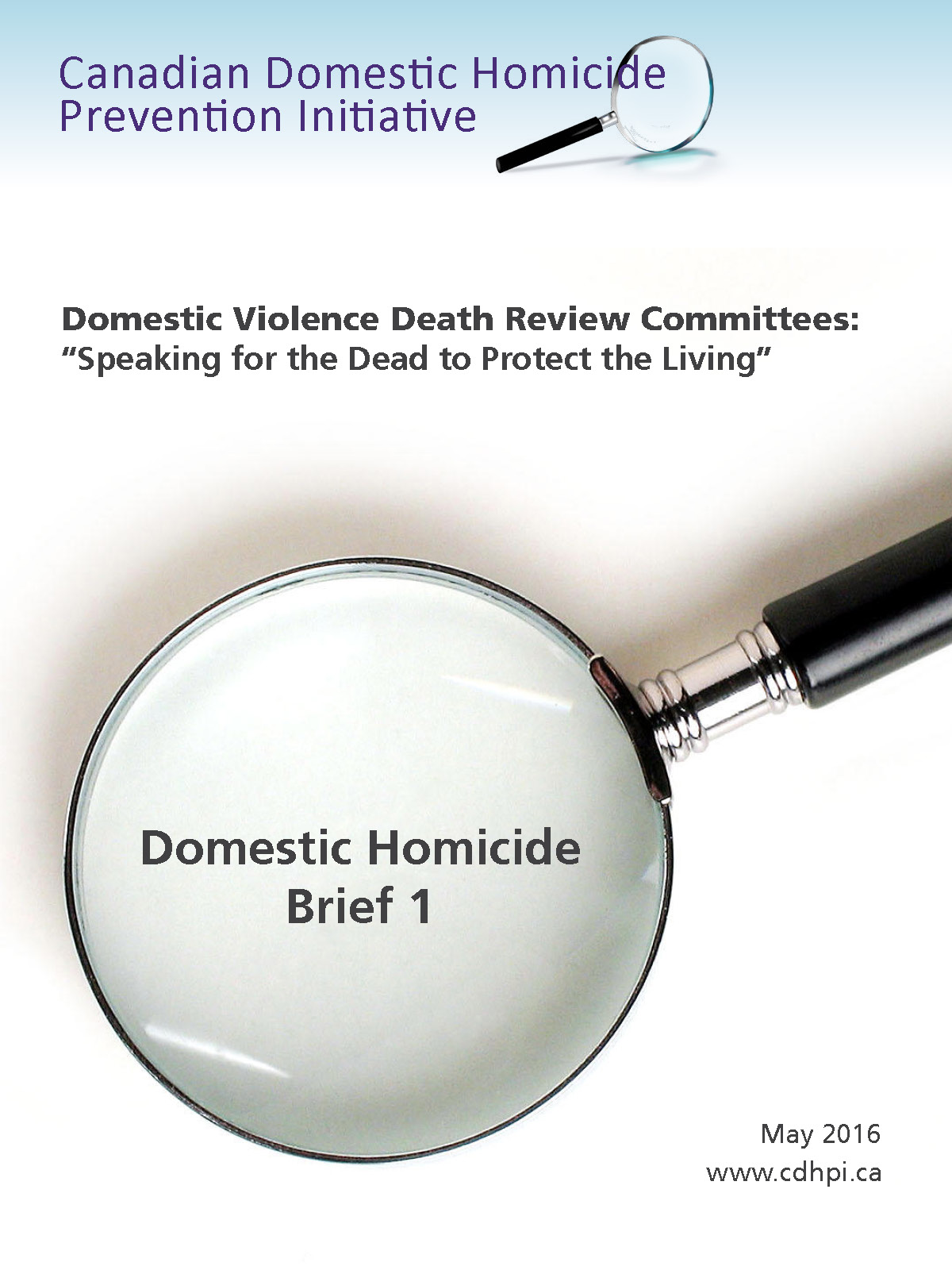 Brief 1: Domestic Violence Death Review Committees: "Speaking for the Dead to Protect the Living"
This Domestic Homicide Brief is the first in a series developed by the Canadian Domestic Homicide Prevention Initiative with Vulnerable Populations (CDHPIVP).  The CDHPIVP is a national research project on domestic homicide in Canada specifically focusing on identifying unique risk factors and prevention strategies within particular vulnerable groups (children exposed to domestic violence; rural, remote and Northern communities; immigrant and refugee populations; and Indigenous peoples).  The Domestic Homicide series discusses topics relevant to the CDHPIVP research with Brief #1 highlighting and describing domestic violence death review committees.  Please review and provide feedback through the evaluation link.
View plaintext webpage version
View Printable PDF version
En français : Comités d'examen des décès dus à la violence familiale :  « Nous parlons pour les morts afin de protéger les vivants »
---
Fact Sheets
Fact Sheet #1: Domestic Homicide in Canada
---
Newsletters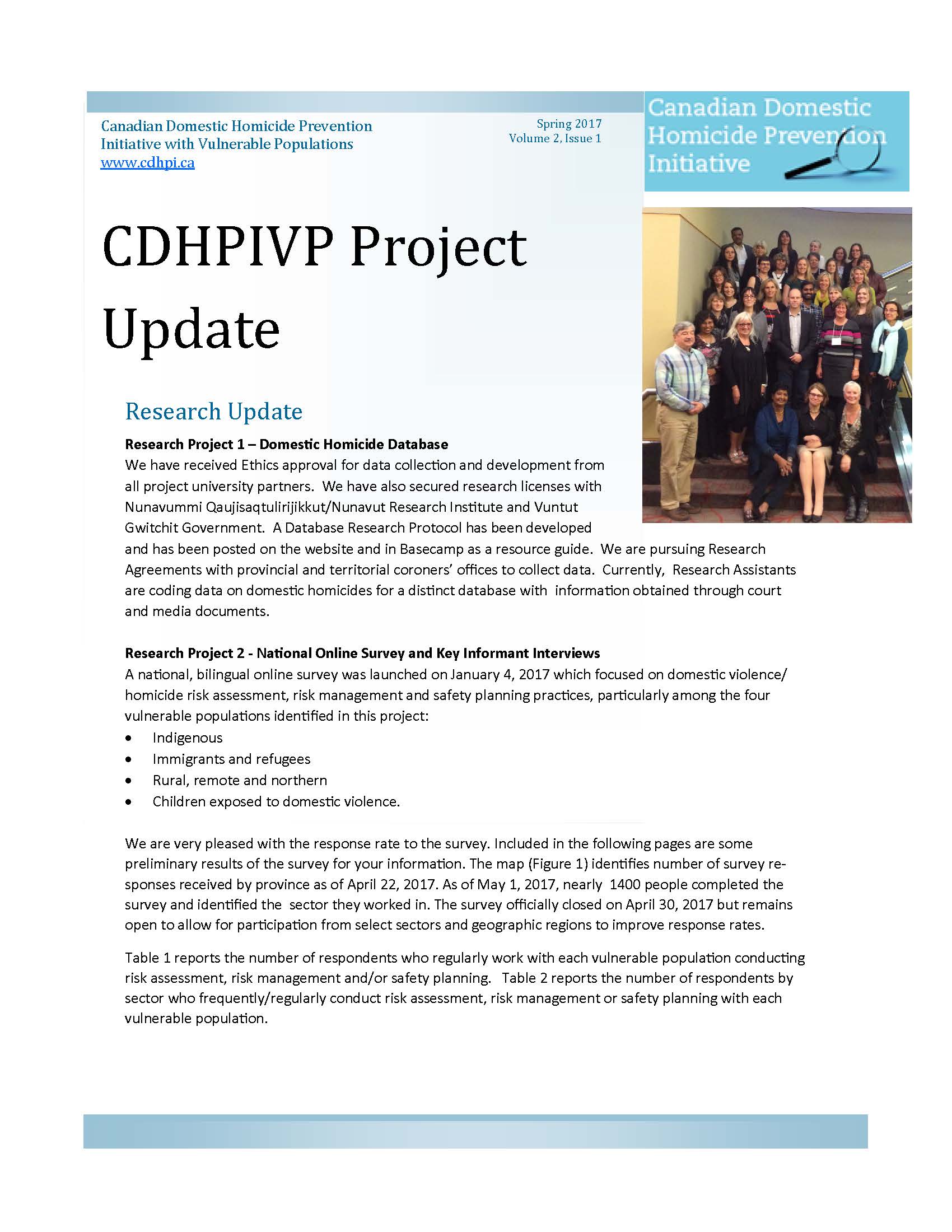 Volume 2, Issue 1 - Spring 2017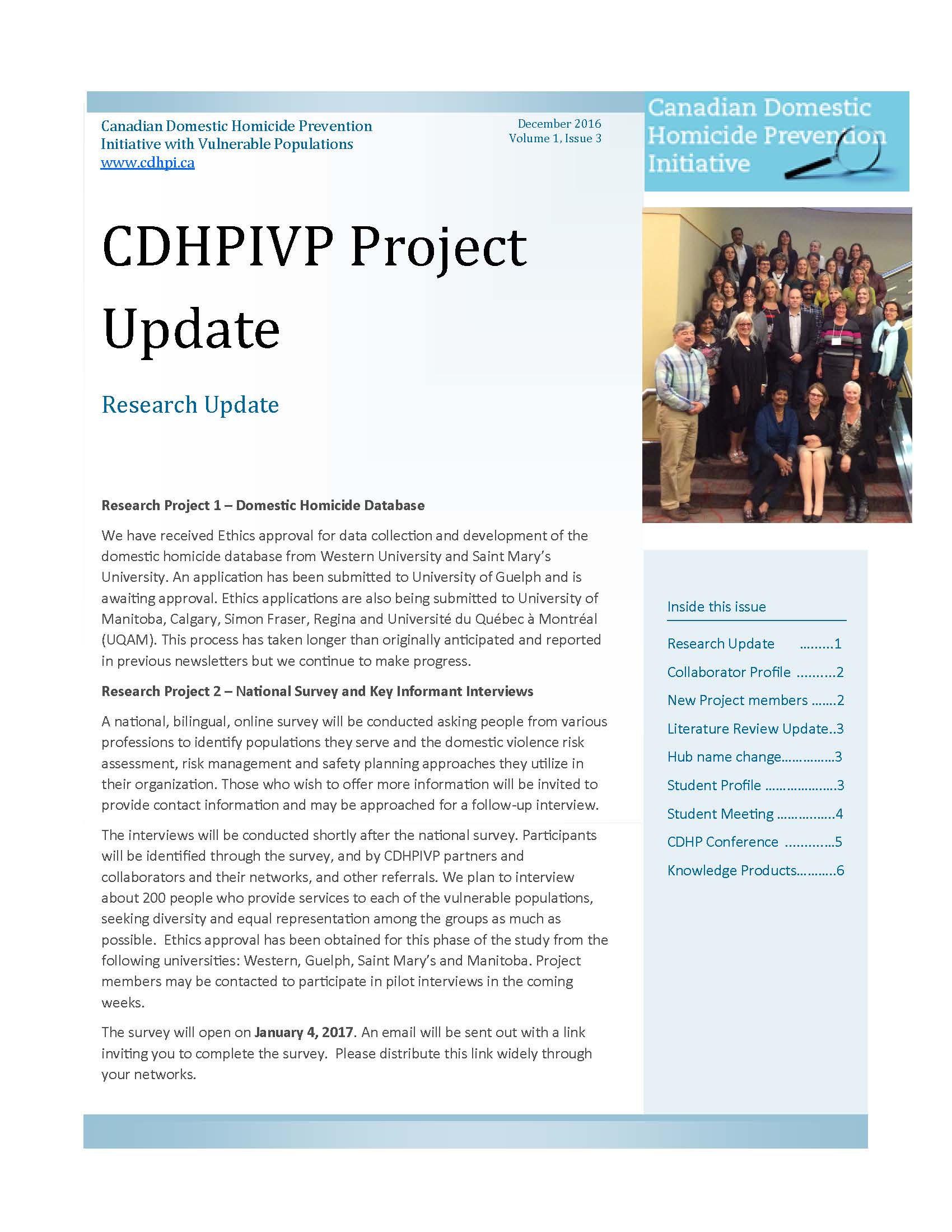 Volume 1, Issue 3 - December 2016
Volume 1, Issue 2 - July 2016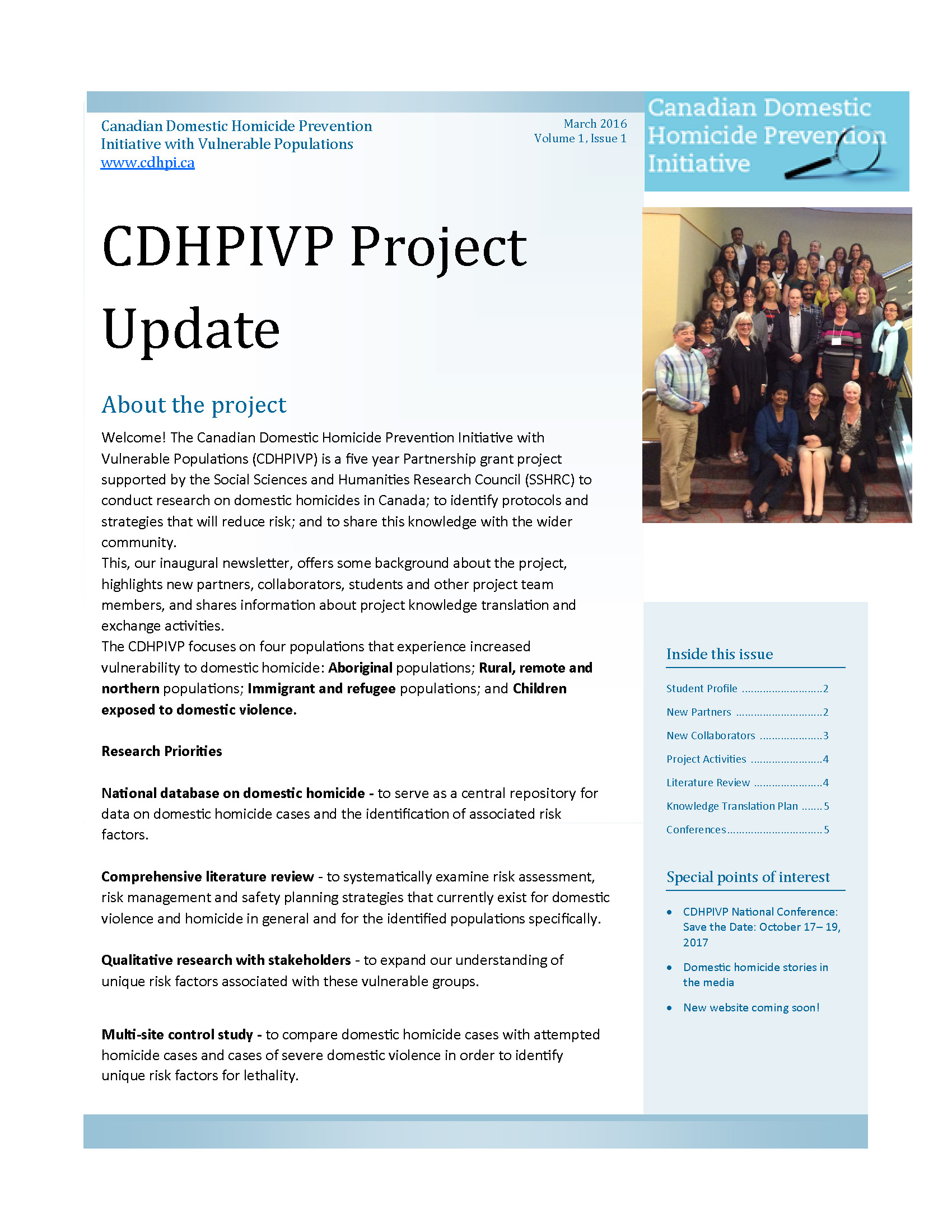 Volume 1, Issue 1 - March 2016